Store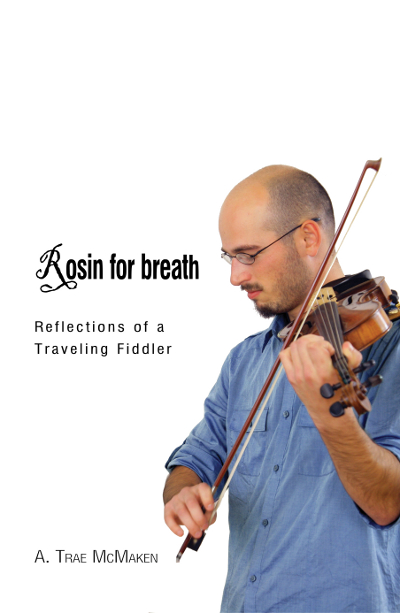 Rosin For Breath: Reflections of a Traveling Fiddler  
(paperback book, 266 pages).
Now available Here on the Createspace Online Store
or through Amazon or Kindle.
Have you ever wondered what might cause someone to become a traveling fiddler? 
This is a multi-genre collection that expresses the experience and point of view of a fiddler on the roam. It's an explanation of why and what it means to participate in a unique way of life. It's a story about joining a centuries-old tradition in the contemporary world. It's a tale of adventures and mistakes, hard times and good times, beauty and sorrow. It's a tale of living life with rosin for breath.
Trae McMaken's album, "For the Long Winter Nights," may now be purchased from ITunes or Amazon. Visit the ITunes store or Amazon to purchase from those sources, or use the CD Baby store below.