Munising Bay Arts Festival
By trae on Jun 30, 2012 | In General
     Well, after a couple days of fiddling and floating in the Leelanau and Charlevoix areas, I'm up in the grand U.P. At 4:30PM this afternoon I'm headlining the Munising Bay Arts Festival in Munising, MI. It's a beautiful setting, beautiful weather. I'm looking forward to performing for the folks here, and since I rolled into town yesterday evening, the hospitality has been A+. Munising is a cool town, with hills behind the Lake Superior shore, Grand Island off the coast, waterfalls, and some of the best beaches anywhere. It's also full of history, whether from the fur trade or the lumber era or the Lake shipping, it's all here. I'm happy to bring some of the old music to Munising.
     I'll be coming back up to the area in a week or so to be the artist in residence for Grand Island Day for the Michigan State University Extension "Life of Lake Superior" program for the youth of the area. 
     Check out some pictures.
Here is a shot of the lovely beach right next to the stage with the marina in the background.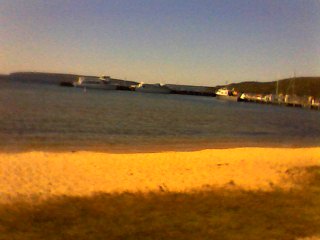 Next is a shot of some of the tents along the water.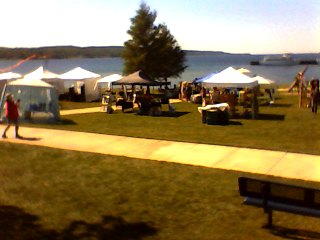 And below is the stage area where I'll be performing at 4:30 today.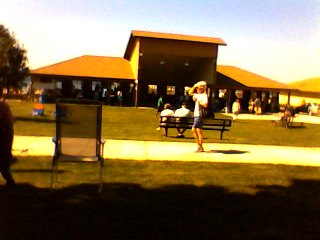 1 comment
Comment
from: Ramble G. Nichols [Visitor]
We were lucky to get you and your music, Trae. Wonderfully intricate and historic music. And the beat was damn good, too. See you at the Life of Lake Superior performances in a few days.
07/02/12 @ 19:12

Comment feed for this post