By Trae on Oct 15, 2014 | In General | Send feedback »
Happy to announce that my new album project is underway. My goal is to record fun and moving music, and I'm feeling great about the tracks I've already been able to record. A couple friends and I got some beautiful music flowing the other night. I have no release date yet, but the idea of the project is to involve quite a number of different people from different locations and keep it down to the earth as much as possible with some laughing and fiddling. 
By Trae on Sep 14, 2014 | In General | Send feedback »
Hello Folks,
The fall is starting and I'm gearing up for a short tour in a week or so. I will start out performing in Michigan for Marine City's Heritage Days. I look forward to this. I'll follow it up with 18th century music and history performances in Abingdon, Virginia, for the Call To Arms events for elementary schoolers. There are some other gigs in the future, so make sure to check out the schedule.
Check out an article on Heritage Days here:
http://www.voicenews.com/articles/2014/09/11/life/doc5411c4b799bdd425569564.txt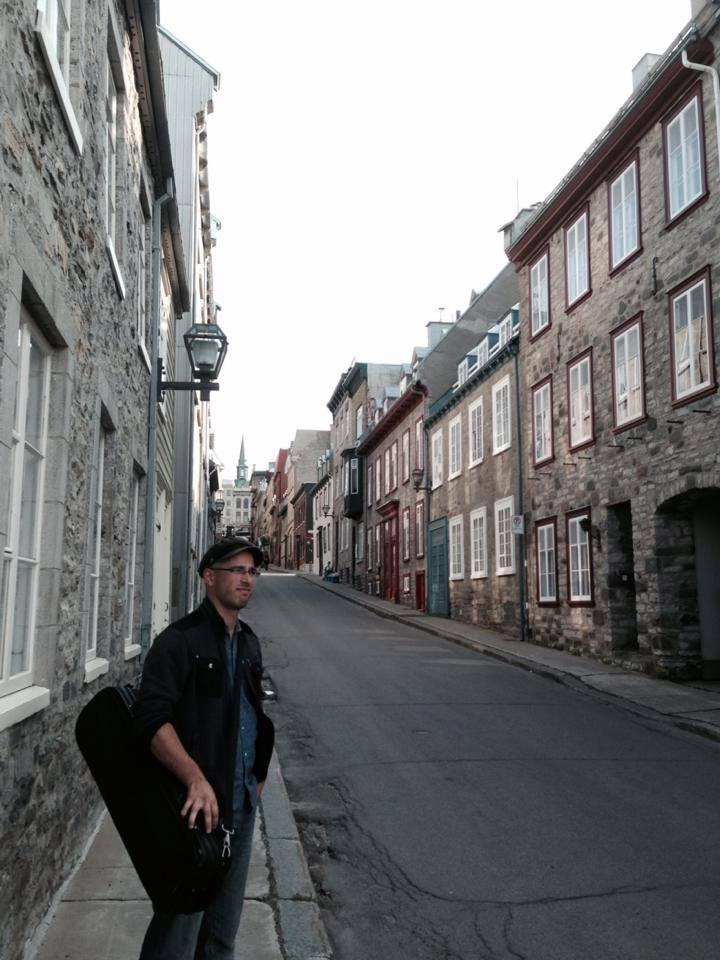 By Trae on Aug 22, 2014 | In General | Send feedback »
This summer's tour was one of the most fun tours I have ever been on. What a whirl of performances! From the beginning of June to the middle of August, I performed somewhere around 35-40 times for a variety of events. A number of events involved multiple performances.  Below are some photos from tour, but there are many more and I hate to leave any places and performances out, but if I didn't this post would be too long. For more photos of tour, visit http://www.facebook.com/traemcmaken/
I had fun performing at the Cumberland Gap National Historic Park campground, one of five performances I gave for the Boone Society, the Friends of the Cumberland Gap, and the Cumberland Gap National Historic Park.
This is a photo of Jim Boynton, Danny Johnston, and me performing on Beaver Island. Performing with older fiddlers like Danny and Jim is alwaysa pleasure. 
After a fiddle workshop I taught in Red Deer cabin at the Eve Glen McDonough Folk School, my young fiddler students explore the pathway.
This is a photo of a square dance I fiddled for on Mackinac Island, Michigan.
Performing at Ogontz Camp for the Country Dance and Song Society's family week was a blast. I love fiddling for dances. The hall was amazing, and here is a shot during a dance from behind the backdrop constructed of branches. 
I performed at the Great Lakes Folk Festival seven times, three solo sets, a banjo showcase, a fiddle showcase, and sat in with Bob Bernard and a couple tunes with Danny and Danny. This is a shot from one of my solo sets.
There were many more performances and I hate to leave any out. For more photos, visit my facebook at http://www.facebook.com/traemcmaken/