By Trae on Jul 8, 2013 | In General | Send feedback »
Well, folks, the summer is going well. I just got back from a great week on Beaver Island. I gave a number of performances, including at the Beach Comber and the Glen McDonough Memorial Concert. On Friday,  I played a 5 hour dance at Donegal Danny's Pub on Beaver Island with the fantastic polkabilly band headed up by Danny Gillespie and Danny Johnston, with friends Cindy Gillespie-Cushman and Jim Boynton. I played the accordion, folks, something I particularly love to do on Beaver Island, and the only serious break I took in that 5 hours was to play a few tunes on the fiddle. If you weren't there, you certainly weren't there.
For all of you Tennessee, Virginia, and North Carolina folks. I'm going to be giving my "Finest Hour" performance for the Storytelling program at the Down Home in Johnson City, Tennessee on Saturday, July 20th. It's going to be a night of music, stories, and perhaps a guest musician or two. This will be the first time I actually perform one of my solo shows in Johnson City, and I'm excited to do some of my favorite repertoire that I don't usually get to do when I'm playing with bands down south. 
I didn't tell many people I was going to Beaver Island last week. I kind of snuck up on them. Paul, a Beaver Island friend, came around the corner and said, "Oh, I thought so. I heard that laugh and I said, 'There's only one person who could laugh like that. Trae must be here.'"
By Trae on May 24, 2013 | In General | Send feedback »
Currently, I'm having a great time hanging out on Edisto Island on the South Carolina coast with a group of storytellers. Here's the shot from the porch.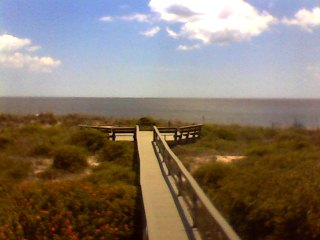 Here's a shot from the Appalachian Highlands Conservancy Dinner that I played for with Will MacMorran.
.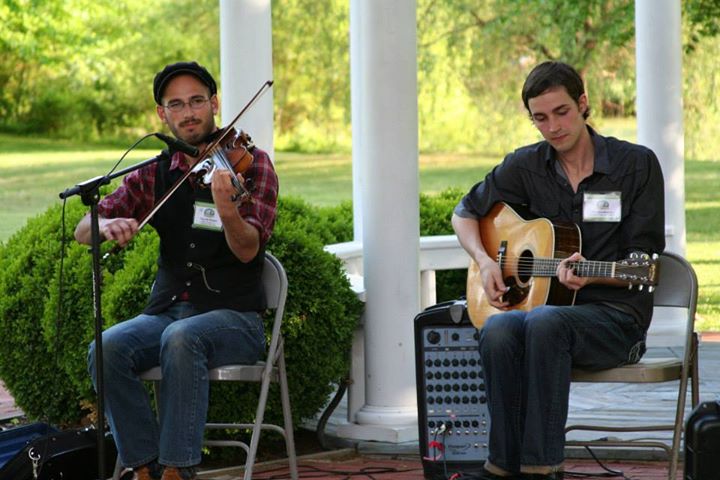 Soon, I'll be blasting up to Michigan. Cheers!
By Trae on May 16, 2013 | In General | 1 feedback »
Hey Folks,
    The school year in Tennessee has finished up. I had fun teaching in East Tennessee State University's Bluegrass, Old Time, and Country Music Program while also furthering my work as a storyteller. I enjoyed working with the Overmountain Victory Trail Association as well as the National Park Service to do performances and workshops.
    I will be traveling back and forth a lot this summer between north and south. I'm happy to be doing some nice gigs in Michigan, including the Tall Ships Festival and the Eve Glen McDonough Folk School. I will also be doing a Michigan Tunes workshop at Midwest Banjo Camp, and I hope to have as much fun as last year and more. I'm always excited to hear about more potential bookings, all of which are adventures. Let me know!
     Tonight, Will MacMorran (Of the Celtic rock band 7Nations) and I will be playing a dinner concert in Kingsport, Tennessee, and then it will be to the road for me shortly to enjoy a bit of travel and R&R. 
Happy Springing into Summer
Trae